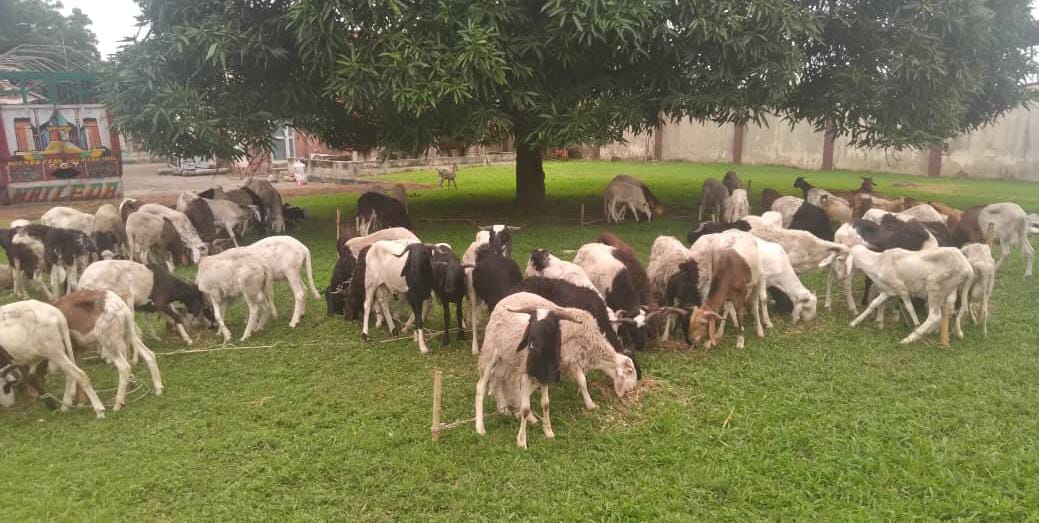 GIVING True happiness THROUGH DELIBERATE SERVICES TO BETTER OUR MEMBERS WELFARE.
Now imagine celebrating festive periods without stress or thoughts of where to source for food Commodities..
301HAGCOOPERATIVE IS HERE TO TAKE THAT BURDEN AWAY.
The cooperative has always taken the betterment of the welfare of its members as top priority,as we provide Agricultural Commodities such as Rams, rice,vegetable oil and provisions.
Right now the booking and distribution of Rams are on-going for the sallah celebration.
These Commodities are given with zero interest and at very affordable rate.
These Commodities are then scheduled on members salary for installment payment.
SO COUNT IT ALL JOY FOR BEING A MEMBER OF THIS PRESTIGIOUS ORGANIZATION.
Source :marketing department